Baliventur – will explain Enjoy The Island of Bali by Riding a Suzuki APV Car, which you will get in the following article.
Vacationing on the island of Bali is indeed the dream of many people. It's no secret that Bali is one of those exotic places that spoil the eye. However, there is one problem that tourists sometimes experience, and that is transportation. But not a significant problem because in Bali, there is a Bali Suzuki APV.
Driving a Suzuki APV Bali can make your vacation to Bali even more memorable. So how do you rent a car? Therefore, we designed this article for those who intend to vacation in Bali, so they are not confused with vehicle problems. Let's continue to follow the explanation below.
Enjoy the beauty of Bali with a Suzuki Apv car, and it will be fun in 2022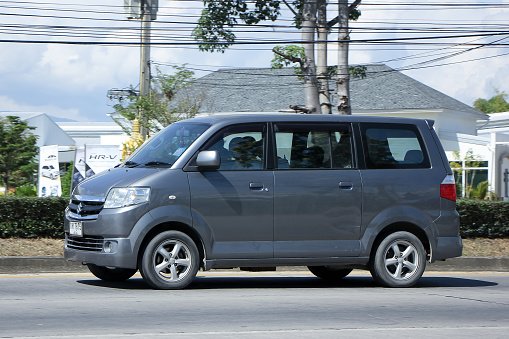 Difficulty in choosing the right car to drive in Bali? Do you want to take your friends for business activities or to take your family around Bali? Bali car rental can be an option for all of you.
Using a rental car means you don't have to bring a car from home to Bali. There is a wide selection of vehicles. You can also choose your favorite car, adjusting it to your budget and your needs.
APV car can be one of the family car choices that can accommodate seven people. Well, here's the explanation. The price of an APV car rental in Bali is around Rp 250.000 Manual Rp 250.000 24 Hour. Very pocket-friendly, isn't it?
Specifications APV car rental in Bali
In Indonesia, Suzuki APV Arena is the choice of gasoline engine and comes in 8 new Minivans variants. Suzuki APV Arena, which you can get at Bali car rental on this important date, is powered by two choices of gasoline engines with a capacity of 1493 cc.
There are car variants with manual and automatic transmissions (depending on the car variant, choice, and fuel model.) In detail, here are the specifications of this car: Exterior, The exterior design of the Bali Suzuki APV car rental fleet, is made with a simple concept but still displays a charming side.
The radiator grill is on its sizeable front display with chrome accents at the top and bottom. The grill was applied so that the appearance was even more dazzling that blended with the headlights.
Fog lamps are used as lighting on the front bumper to give an additional luxurious impression. At the same time, the sides are impressively sporty and stylish, with stroke patterns that further emphasize the style that this car wants to show.
Similarly, the bumper and taillights confirm something similar. The Interior section applied to this car features an elegant side.
Captain seating concept seats offer relief and comfort for travel with the selection and use of quality interior materials.
Double blower air conditioning provides additional passenger comfort, adding coolness to all cabin spaces.
In the front of the interior of the car's steering wheel, the design looks futuristic with a wide variety of panels to activate the features.
In the seat's interior, there is a console that makes it easier to store items as a storage place you want to use in the car.
The trunk has a vast capacity, suitable for items that have a large size.
You can fold seats in the second and third rows for convenience or additional storage.
Part Dimensions View from the outside, and this Bali Suzuki APV car rental fleet looks so big and sturdy.
Body measuring 4,225×1,655×1,885 mm and wheelbase 2,615 m.
With the size of the body, it dramatically facilitates its movement, although, on narrow roads, it requires a little more control. The distance between the bottom of the car and the ground is also relatively high, equipped with Air Intake technology which makes it reliable when crossing very high waterlogged roads.
Engine Parts Switch to the engine of this Bali car rental fleet for cars of its class can be said to be reasonably reliable. It has a capacity of 1.5 liters with four cylinders and 16 valves from the G154 engine.
Suzuki APV Car produces a maximum power performance of 105 Ps at 6,000 RPM and a maximum torque of up to 126 Nm at 3.00 Rpm. A fuel economy platform supports it. It's full use but has little fuel consumption.
For security and safety features, include a car with full features and pay attention to the safety of passengers. To enjoy this impressive car, you can get it at some professional Bali Suzuki APV Car rental providers. Various services and conveniences also support the rental process, including competitive prices.
How? The explanation above about Suzuki APV Car is no less excellent. With adequate capacity and guaranteeing your trip to Bali, this APV car is highly recommended.
Don't hesitate to rent it. It is guaranteed that your trip to Bali will be impressive and certainly not too much of a drain on the pocket because the rental price is very cheap. Happy holidays.