Choice of Bali Taxi Transport on the Island of Bali
If you are currently planning a vacation to the island of Bali, then there are many things you need to know and determine before leaving for vacation. Like, search for airplane tickets and choose where to stay on the island of Bali. Then, you will determine the choice of tourist attractions in Bali to be visited, holiday activities in Bali that you want to try. However, there are other important things when you vacation in Bali that you should not forget! That is determining the choice of Bali taxi transportation.
Bali Tourism
Bali tourism is very well known as the best tourist destination in Indonesia. This makes Bali very much visited by tourists, both Indonesian tourists and foreign tourists. Being a best tourist destination in Indonesia, of course the island of Bali needs a lot of tourism supporting facilities. As there are many interesting attractions available in Bali, there are many choices of holiday activities, and there are many choices of places to stay. In addition, a tourism area will be interesting to visit if it provides many choices of places to eat, security, and ease of transportation.
When you are on vacation in Bali, you will find many interesting holiday activities that can be tried. Like trying white water rafting in Ubud, Mount Batur Sunrise Trekking, Quad Bike, Bali Downhill Cycling and many more.
In addition to tourist activities, the famous island of Bali has many interesting sights to see. Such as Ulun Danu Beratan Bedugul, Kuta Bali beach, Uluwatu Temple, and Nusa Dua tourist attractions. See more for Bali Day Trip and Excursions. Of course all the locations of holiday activities and tourist attractions on the island of Bali, you may not travel on foot. So, you will need a means of transportation to be able to explore the island of Bali.
Transportation Options
There are many types of vacation transportation options on the island of Bali, but basically only two types of vehicles. Namely a motorcycle or a car. So, if you only want a vacation on the island of Bali, then there are two choices of vehicles that you can choose, motorcycle or car. If you want a vacation to Nusa Penida island or to Nusa Lembongan island, then you will need sea transportation facilities such as a speed boat.
If you feel confused to determine the transportation or choosing Bali Taxi that fits your needs, consider some of the reviews below. Hopefully, after knowing the types and uses, you can make the right choice.
Rent a Car
Bali has quite a lot of car rentals that offer various types of cars at certain prices. You can choose to rent a car because it has several advantages. Some rental agents provide cars that can be ordered using Whatsapp or other chat media. You can look for it on the internet or ask the hotel to help.
Before renting a car, you will be asked by the rental agent whether driving alone or using the services of a driver. If you have a International Driving License it is strongly recommended to rent without a driver. The reason is simple, it's cheaper and you don't have to be burdened with a driver fee that can cost Rp 150,000,000 a day.
Oh yes, because the rental car is empty, you have to refuel yourself. Before renting, see the fuel in the car first. Try to restore the fuel car almost the same or if possible more. That way, the rental party will not ask for additional fees. The rental price is around IDR 300,000-IDR 450,000 per 24 hours depending on the brand and year of the vehicle.
You can rent a car if you travel with many people. If you do your own backpacker or with friends, choose other modes of transportation because of the hard-to-move car on a jammed Balinese street.
Rent a Motorbike
If you are a backpacker who wants to explore many places in Bali it is recommended to use motorbike rental services. Why does it have to be a motorbike? Because with a motorbike, you can explore many places easily. In addition, for traffic jams, you can also cut roads and look for faster shortcuts.
Apart from the two reasons mentioned earlier, renting a motorbike also makes you far more economical. One day rental rates are only around Rp. 80,000 – Rp. 100,000 depending on the brand and year of purchase. With that price, you have got 2 standard SNI helmets, a coat and a mask.
Choosing a motorbike as a means of transportation in Bali also makes it easy for you to visit hidden tourist attractions. Some tourist destinations in Bali are not passed by public vehicles so the motorbike can be used as a mainstay. The rest, by renting a motorbike, you can save more time.
It is also several disadvantage for that, you will need international driving license, driving skill is required.
Online Transportation
Okay, let's say you can't drive a car or a motorbike. This means that the two choices described above cannot be taken. Instead, you can use online transportation services that are now widely scattered in various major cities in Indonesia, including Bali, which in fact is the center of tourism in Indonesia.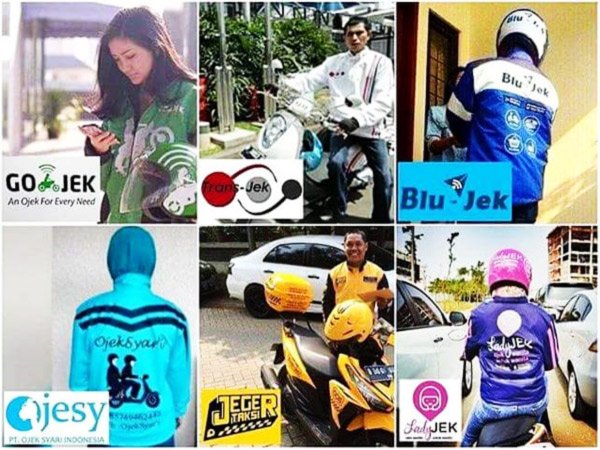 If you go alone, you are advised to use online motorcycle taxi services such as Gojek. By using this service, you can calculate the cost and distance traveled. For example, from a hotel to a certain beach, you can order a motorcycle taxi online and pick it up directly in front of the hotel. If the cost is too expensive, you can walk 10-15 minutes just to order to cut costs.
In addition to online motorcycle taxis, you can also use online car services which are widely scattered in Bali. To use this service it is recommended not to be alone. With 3 people, the cost of travel will be cheaper and will not make the travel budget more bloated.
Note: Online transportation is banned in popular tourism areas in Bali, such us Kuta, Seminyak, Ubud, Canggu, Jimbaran, Nusa Dua. Disadvantage using this is mostly driver doesn't speak English
Kura-Kura Bus
In Jakarta there is a Trans Jakarta Bus, so in Bali there is Kura-Kura Bus. What distinguishes these two buses is the destination. Tortoise bus connects several interesting tourist destinations in Bali with a one-way fare of around Rp. 20,000. If you want to enjoy many tourist destinations, you can choose a continuous ticket at a price of around Rp 150,000 for 3 days and Rp 250,000 for 7 days.
Kura-Kura Bus also has an application that can be accessed from anywhere. But it doesn't come to your hotel you need go to Kura-Kura halte.  So, you can buy tickets since before departure. Oh yes, this shuttle bus is perfect for those of you who want to explore mainstream attractions and don't really like exploring new places.
Taxis
Bali Taxi are the last choice of transportation modes in Bali that you can choose. After all the above methods, you cannot use a taxi. Why? Because taxi fares are very expensive. Compared to the previous 4 modes of transportation, you can run out of budget only to move from one place to another.
Unless you are not in a hurry or in a desperate condition, look for other modes of transportation as much as possible. Oh yeah, it's not meant to forbid you to use your taxi. However, for savings, still
Recommended Car Rental in Bali with Driver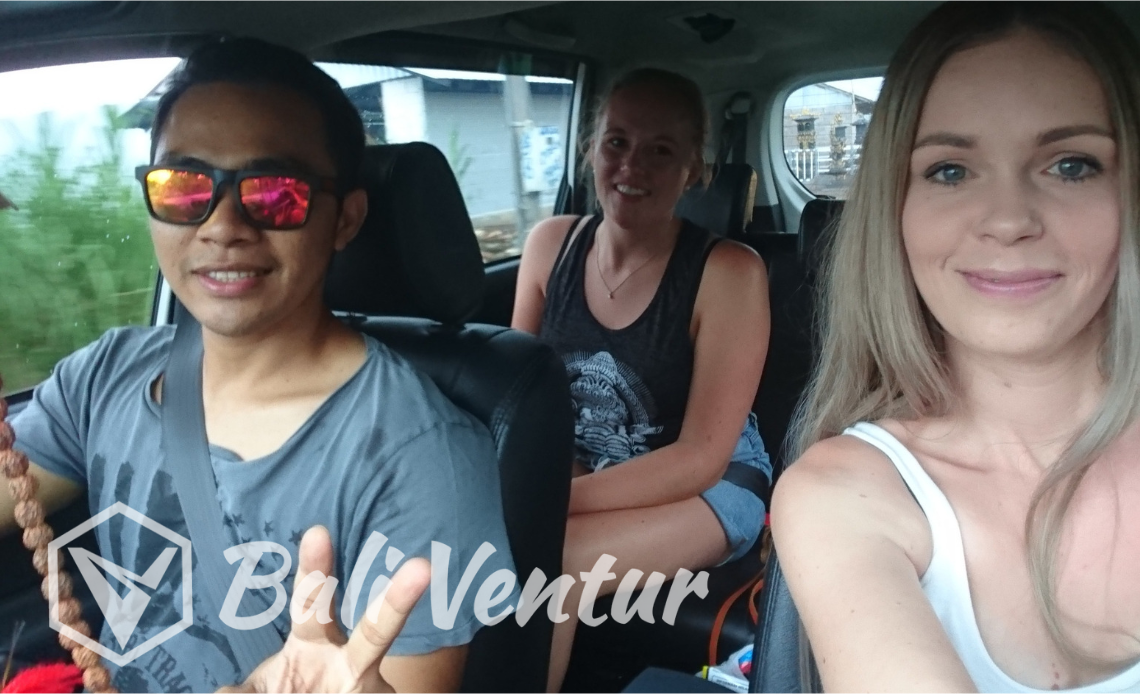 In addition to available car rental services on the island of Bali, off the key (own steering wheel), in Bali there is also a rental car with a private driver. Maybe there are some of you who ask, why should you use a car rental service with drivers in Bali, have you got your own steering wheel rent? There are several things that make tourists choose to use car rental services with drivers in Bali, such as:
Do not want to bother managing Bali rental car requirements.
Want to clean the car is always maintained, because drivers will always wash the car every time you use.
Do not want to be difficult to find a car park in a tourist spot and can go directly to the location closest to the entrance to the attraction. Finding a car park will be a driver's task. Some tourist attractions in Bali provide limited car parking. Sometimes the location of a car park is far from the entrance of a tourist attraction.
During the holidays you want to enjoy the scenery and take a break when you travel to tourist attractions
If there is a scratch on the car, it will be the driver's responsibility to repair the damage to the car.
Bali Ventur Transport service
We would like to offering you our transport services for your transport requirement in Bali. Bali Ventur Transport  is always ready to accompany and escorting for your memorable trip in Bali. We had over 5 years experience with over 30 professional drivers guide are available everyday. Why you should choose us:
Respectful, we are local company. You are helping our community to rise better life.
Professional driver skill, friendly, nice clean vehicle
Bali Ventur has over Thousand reviews, our rating 4.5 stars
Easy to book, we accept major Credit or Debit Card (verified by secure payment gateway)
Full refund 12 hours before.
Affordable rate, all included such us: Vehicle, Driver, Petrol, Parking Fee
We really appreciated if you book through with us. Will do the best for you.
OR